Quote:
Originally Posted by
tx gun runner
This the part that fails in Colt and there cones . I know all the late model Cimarron they have the Ruger type pawl and spring in there guns . The flat spring broke or got week . This tool and kit can be had for Midway .
I own 4 Cimarron now and 1 the lock up was too tight . So I took a about .003 off the middle step of pawl to correct it . To check this , pull your hammer back all the way and hold it there and see if cylinder rotation has any movement , it needs movement . If so it OK , if not need to stone a .001 or so off pawl . Remember DON"T change angles and a .001 make a big differents so go super slow . A tight cylinder cause bad timing and jams ups .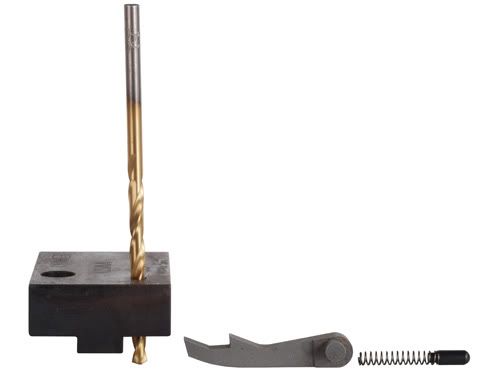 Thanks, the pistol did it from the beginning. I've had it for about 10 years and haven't shot it in about 9 years. I bought it about the same time I bough my Henry and both broke rather quickly. I sent the Henry in for repairs a few months ago and now it shoots perfect.