Hi - I have a non-firing lever action that I'm trying to identify. It's a possible replica - and has absolutely no markings on it that I can tell at all. Total length is right around 36 inches.
Here are a couple of pictures: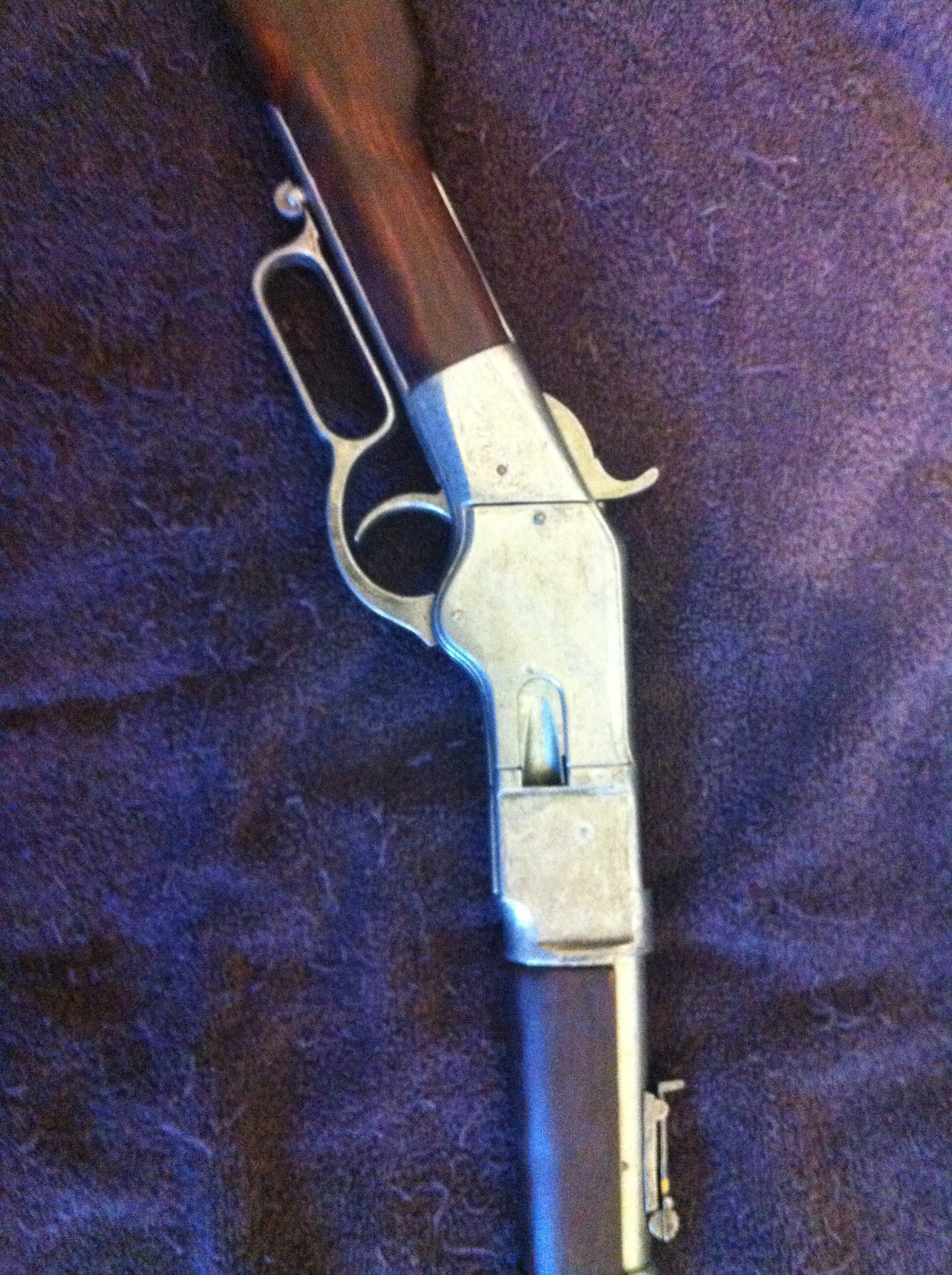 There are more pictures at
http://bkd.freeshell.org/rifle/
There is one problem with the piece - there was a pin holding it together but it's gone ... see this picture: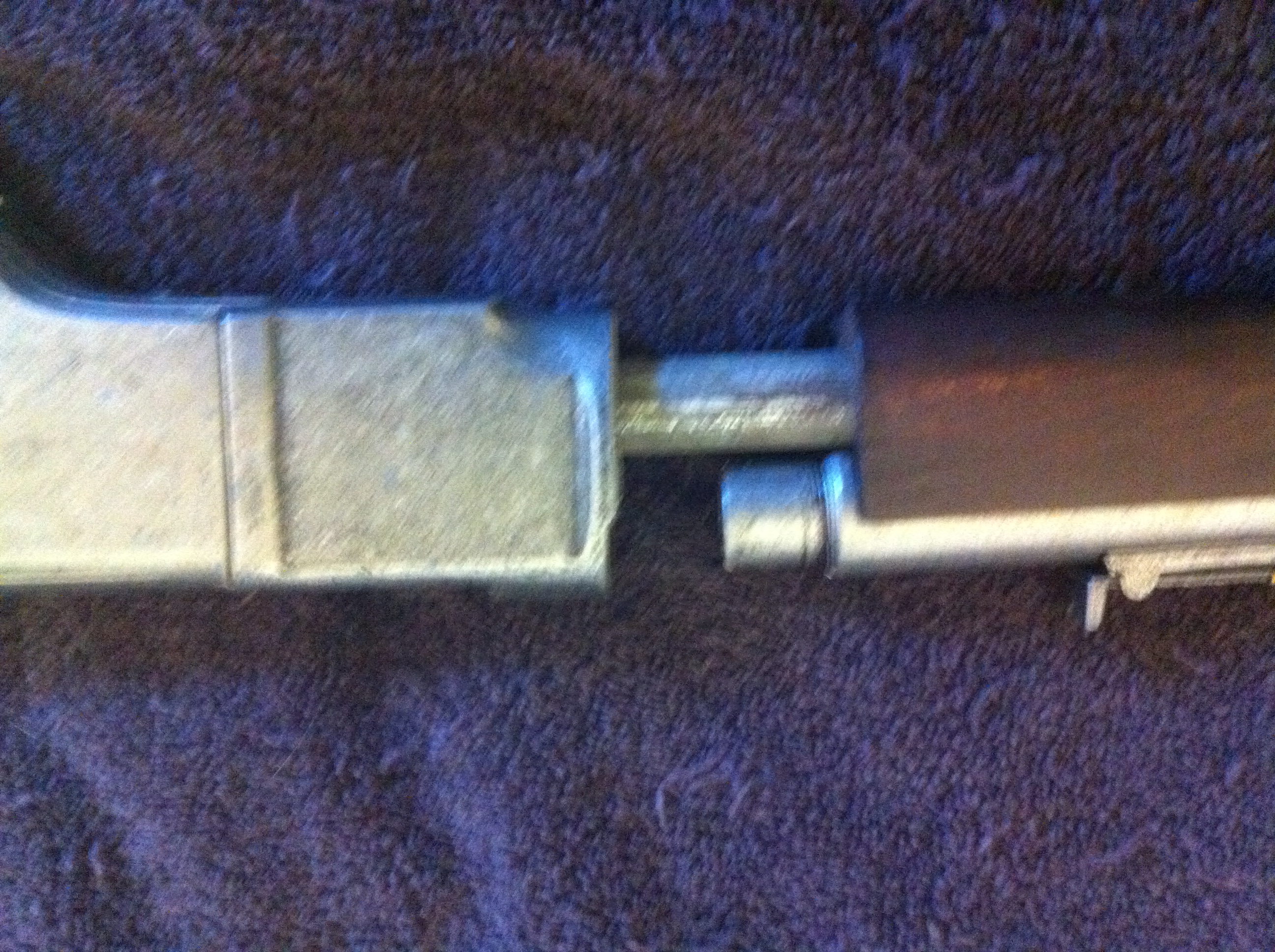 This would make a great wall-hanger for somebody... and sorry for the blurry pictures.
Thanks -
Brian