Yup, another birdshead. That birdshead Vaquero in 45 auto really hooked me. What could be better than one in 45 auto you say? How about one in my favorite cartridge, the 44 mag?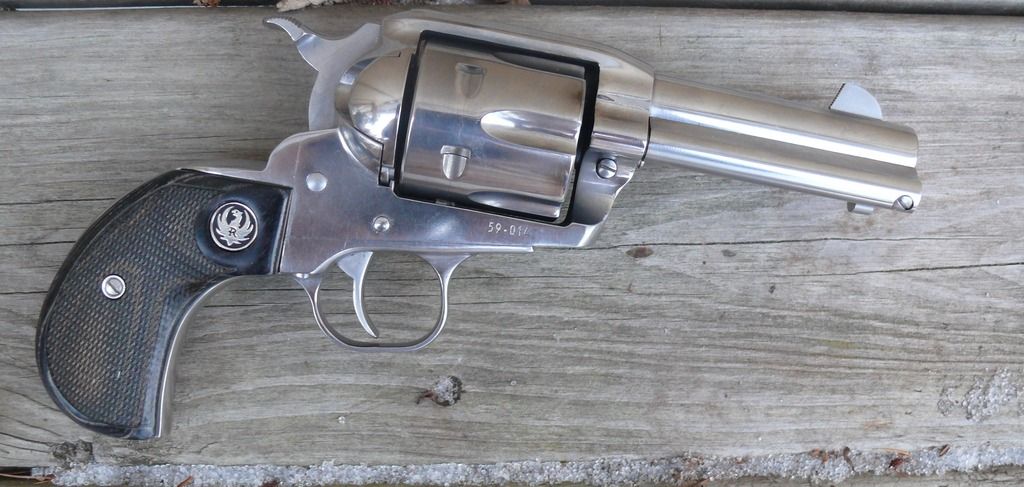 After one range trip, have to say that this one is even more addicting to shoot than the 45 auto version. As expected, had to file down the front sight, just a bit to get standard 44 mag 240 grain JSPs up a bit, but that only took a few minutes. Best group of the day, but managed quite a few nearly as good.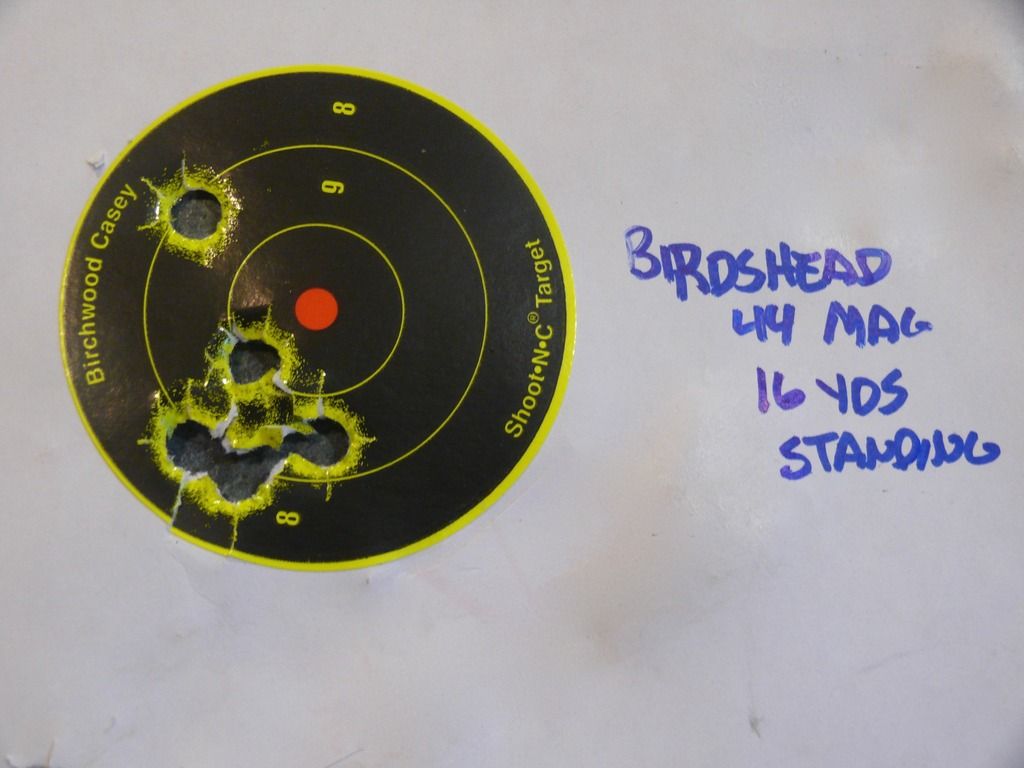 One hand shooting with the 44 mag? Why not? Last seven rounds of Mag-tech 44 mag ammo I had in the box.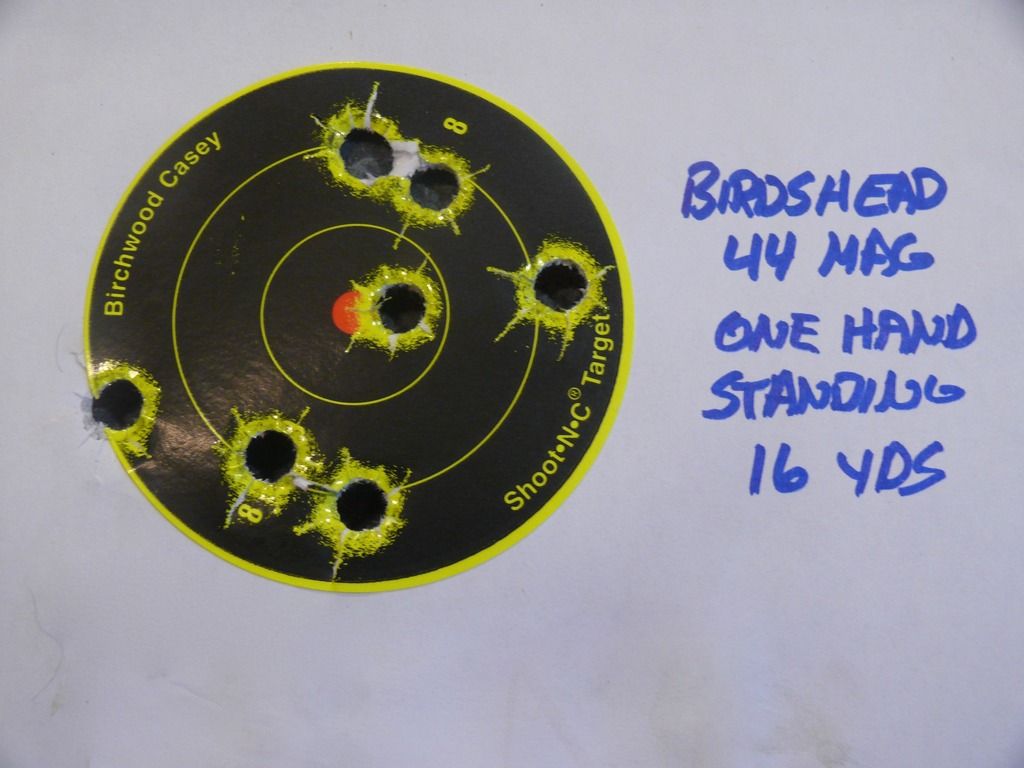 Okay, 50 yard work with a stubby 44 mag is pushing it, but once I get to know the gun a bit better, who knows?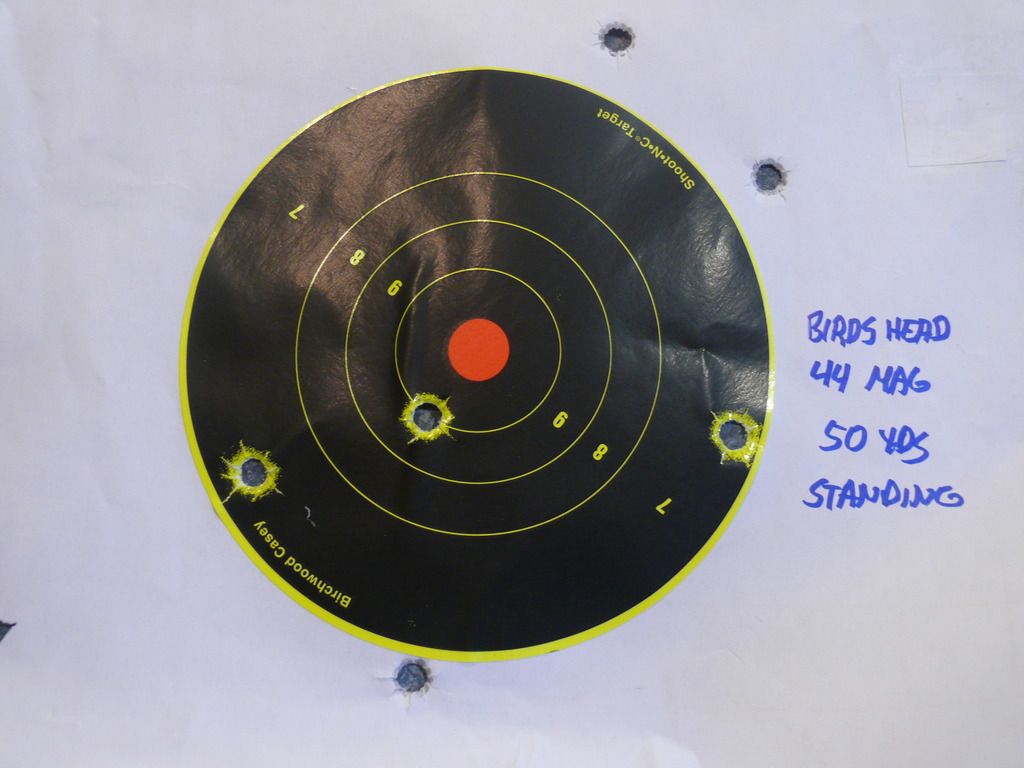 Fast cowboy action shooting is more this gun's thing. Laid them in there as quick as I could pull down the front sight after the recoil of the previous shot.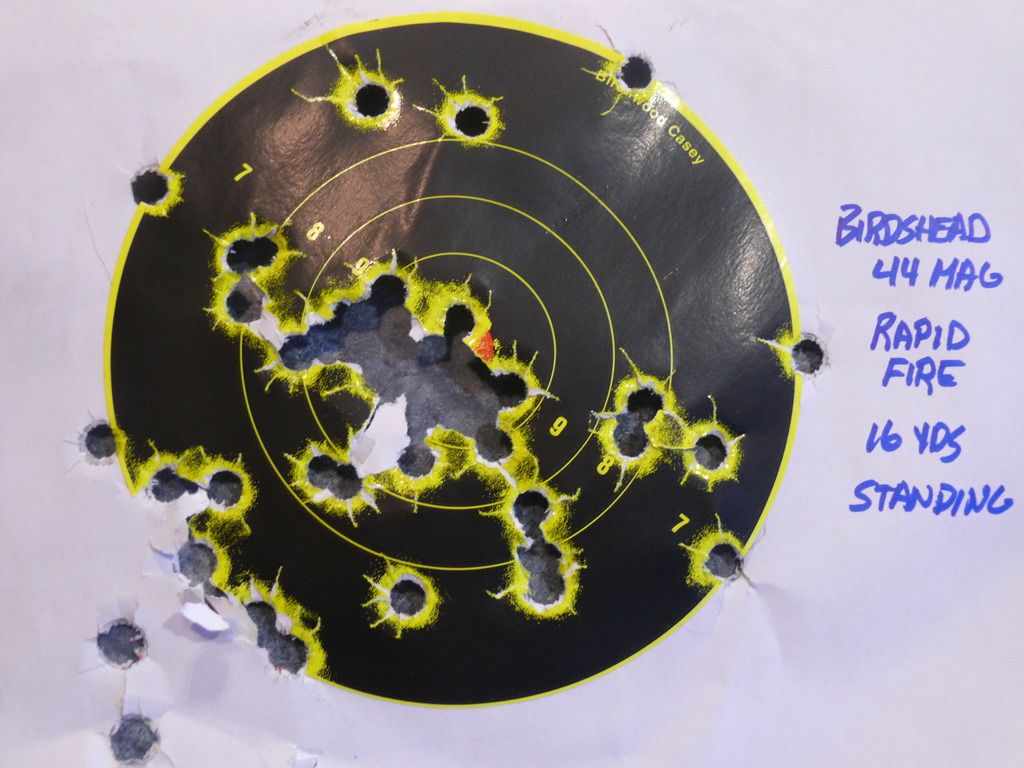 Not many 44 mags I've owned where I could shoot 100 plus rounds and still want more, but this is one of them. Very addicting gun to shoot. Just something about these birdshead single actions.