Nice day, yesterday, so we headed to the range for some shooting, but this time it was 22s, only. Took a day off from shooting the big stuff.
Especially wanted to give my new baby birdshead Bearcat Shopkeeper with 3 1/2" barrel its first run.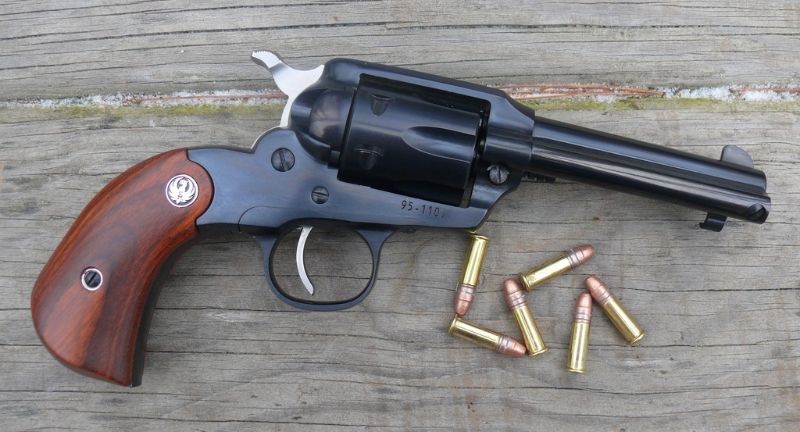 This is the second edition of the Bearcat Shopkeeper with a longer 3 1/2" barrel, instead of the 3" on the original. The extra half inch makes for a longer ejector rod for the sake of easier unloading. This second edition is also a first for a Bearcat with its traditional fluted cylinder, which I prefer to an unfluted cylinder in a single action.
Here it is along with my standard length stainless Bearcat with adjustable sights and a 6 1/2" Single Six for comparison.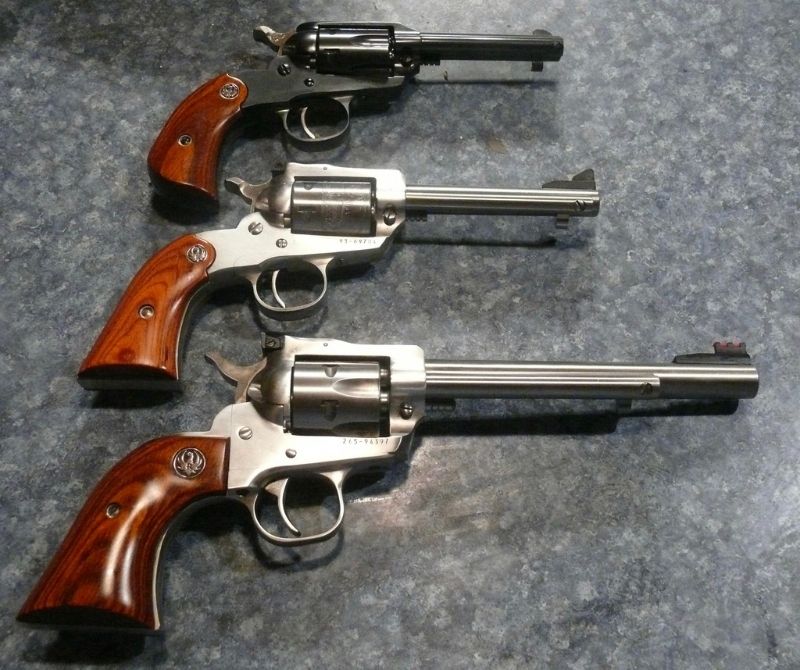 Or, for another comparison, here it is with my Birdshead Vaquero in 45 auto.
Had to file down the front sight on the Shopkeeper just a smudge to move groups up, but windage was perfect.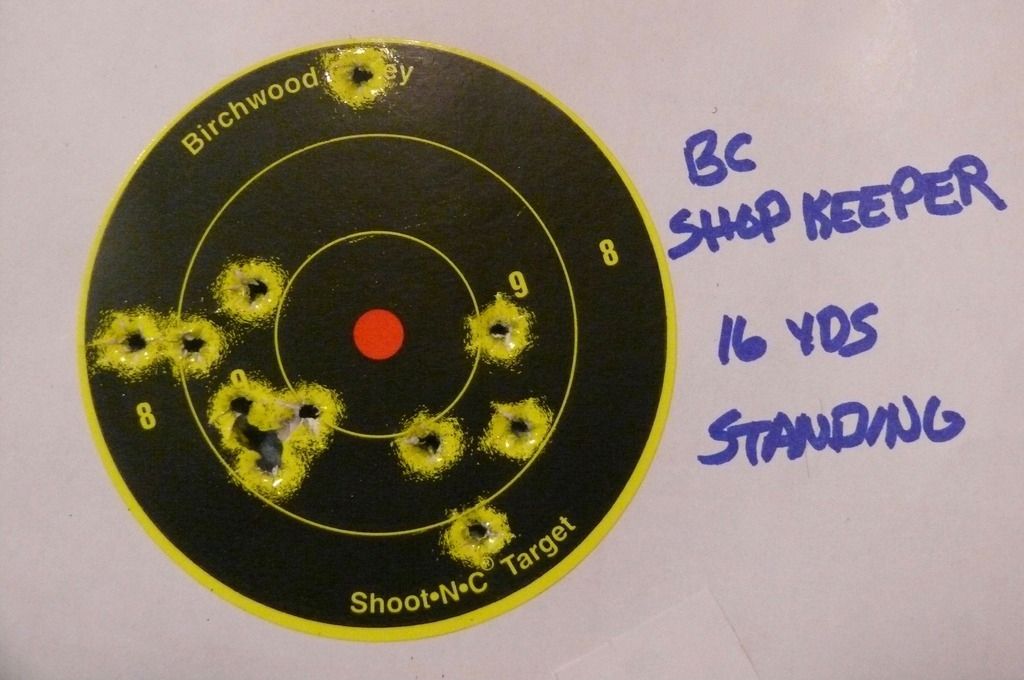 Here's a group shot with my adjustable sight version of the standard Bearcat for comparison. You can see that the better sights do help, even at this short distance, but still very pleased with the Shopkeeper.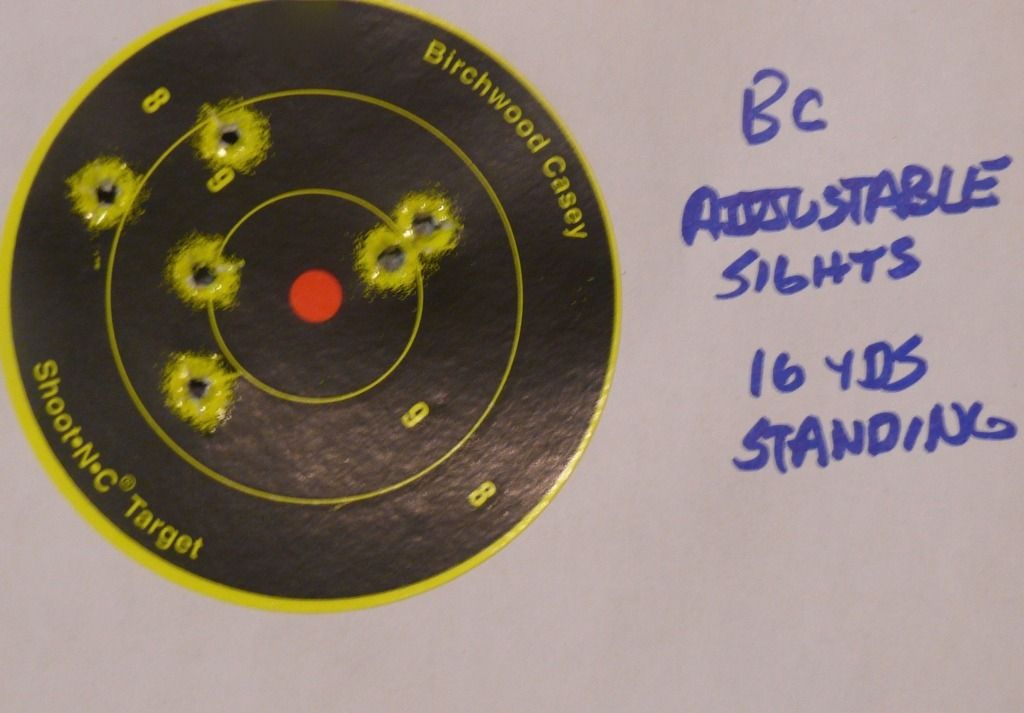 Moving out to 25 yards and beyond, as in this one at 27 yards, you can see those adjustable sights paying off. Now, I don't like the looks of those big sights on this version of the Bearcat, but they do bring out what a Bearcat can do.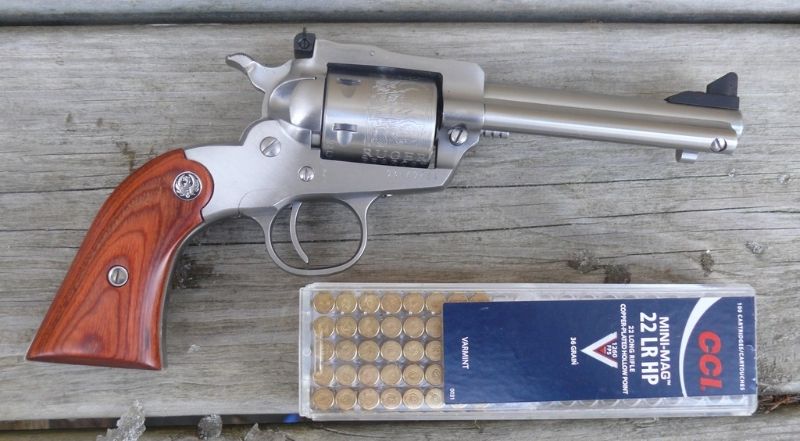 For example, shot this one, yesterday, with this adjustable sight version. I can't do this every time, of course, but the Bearcat sure can. Will make it a goal to shoot a better group, this summer.
As for the Shopkeeper, again, performance and function was flawless. No trouble at all shucking empties. It's a neat little 22 LR single action in every respect and one that I will be carrying in this custom made holster for this specific edition of the Bearcat, the holster being made by a local craftsman.
Welcome home, baby birdshead. Mama will take good care of you.