I think I just had a senior moment in my comment. I remembered seeing the Colt auto for $ 69.95 or the like, but that was in a Gun Digest from 1951. I imagine they were 2 to 3 times that in the mid 60s, new. The DCM is a great program, it should be expanded. Too un-PC I suppose.
The first handgun I shot was my fathers old GI clunker when I was 11 years old. A few years ago I had it restored to shooting condition and enjoyed shooting it again. I have always loved the 1911s.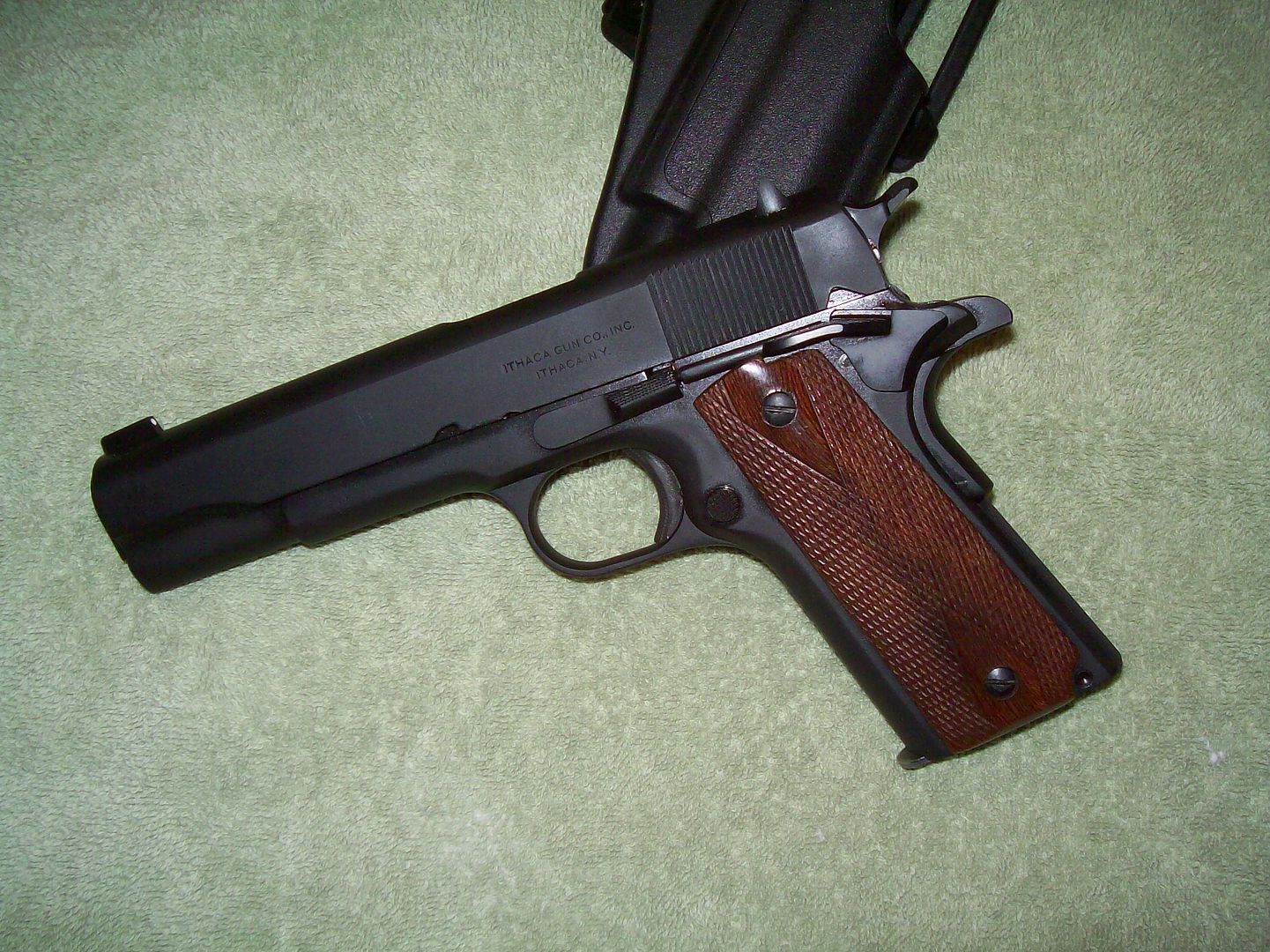 Had it checked for cracks, all springs replaced, extended safety fitted, flat mainspring housing, higher profile sights, and set up to feed hollowpoints. Lots of fun and good memories.Obviously new grips and reblued as well.