Again...sorry for not updating sooner.
I got it all built up, but at my last post, I was waiting on the bcg & barrel.
Both arrived mid to late April.
bcg from Voodoo Innovations; VDI Lifecoat DI Integral Low Mass BCG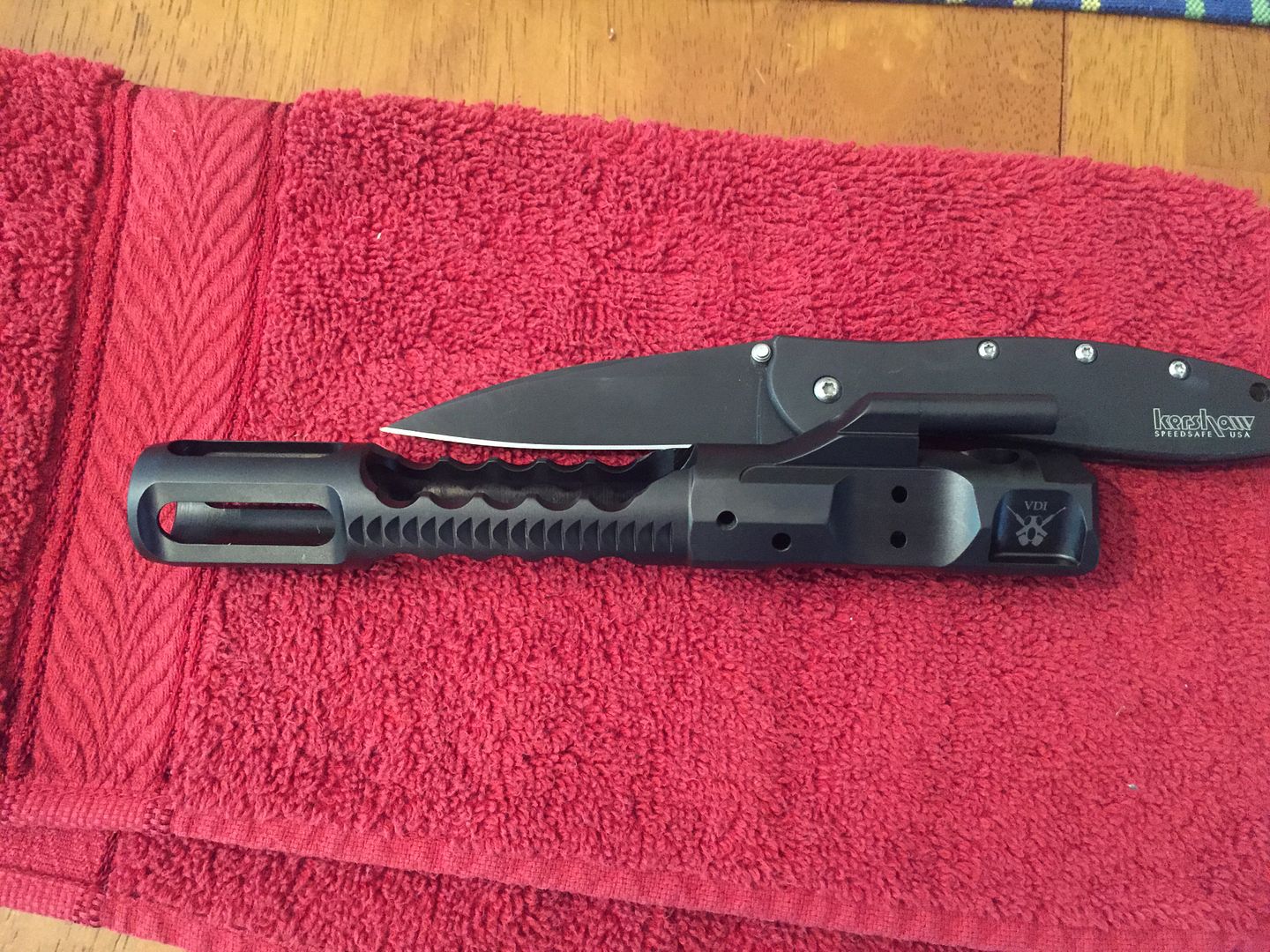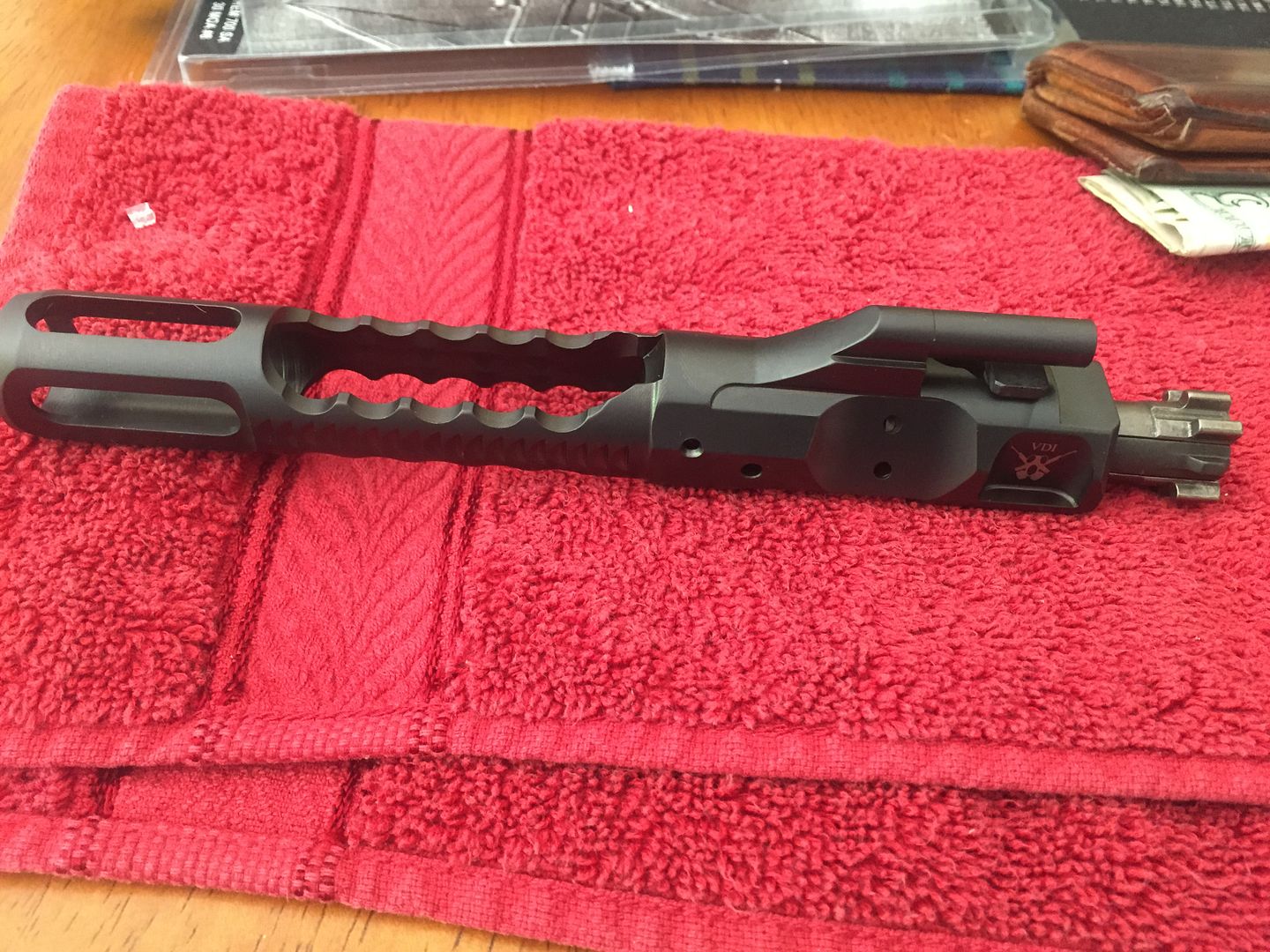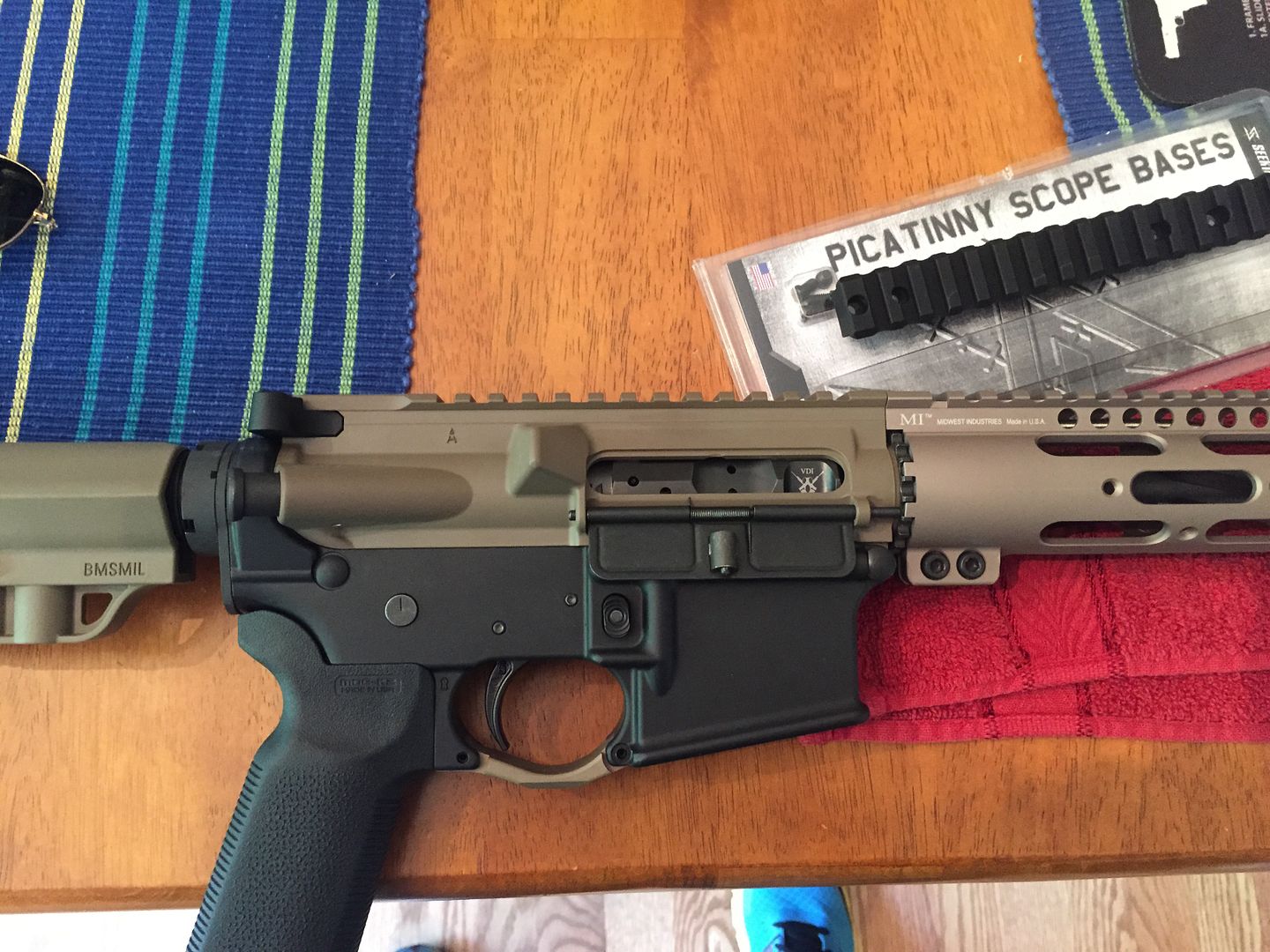 The barrel, from ARPrecision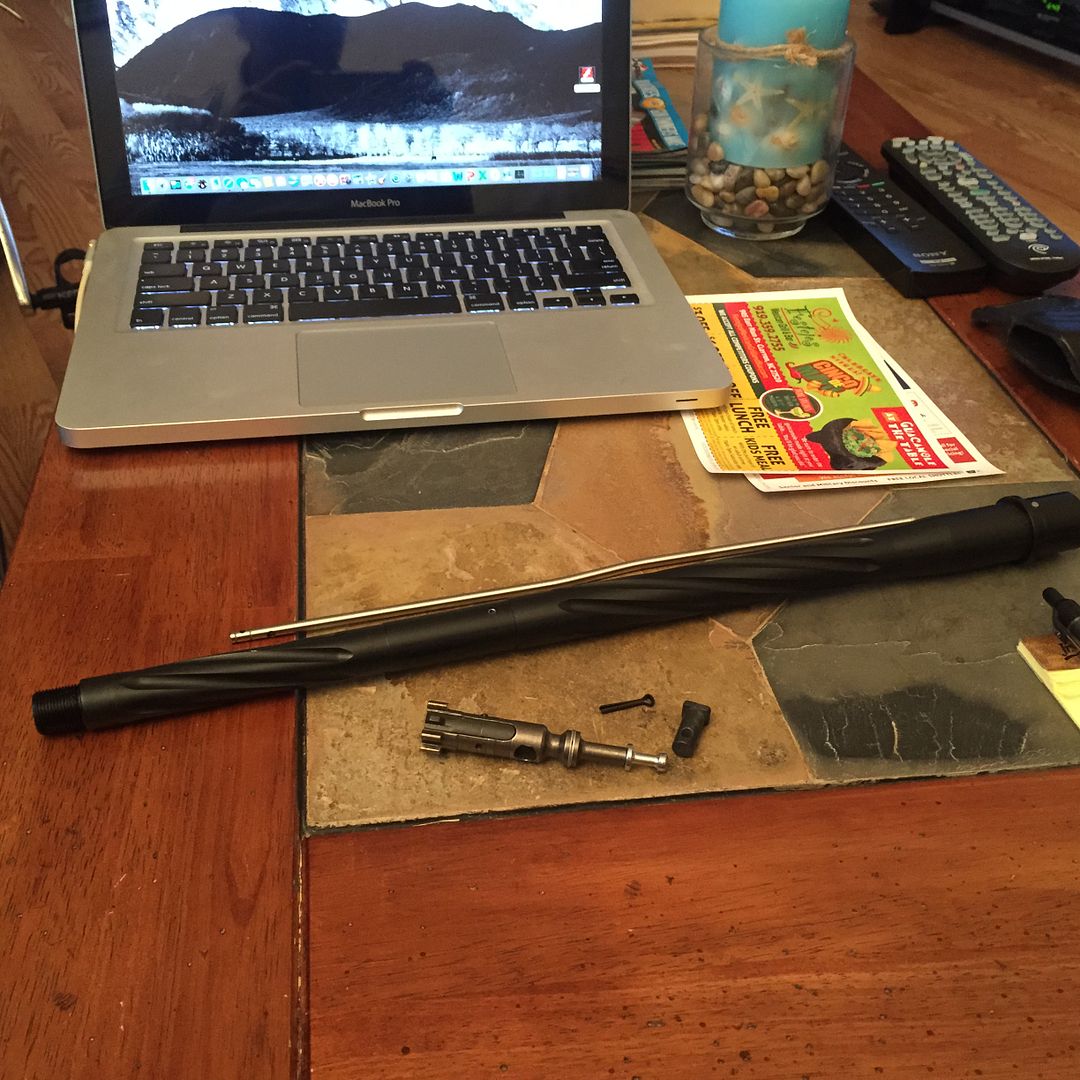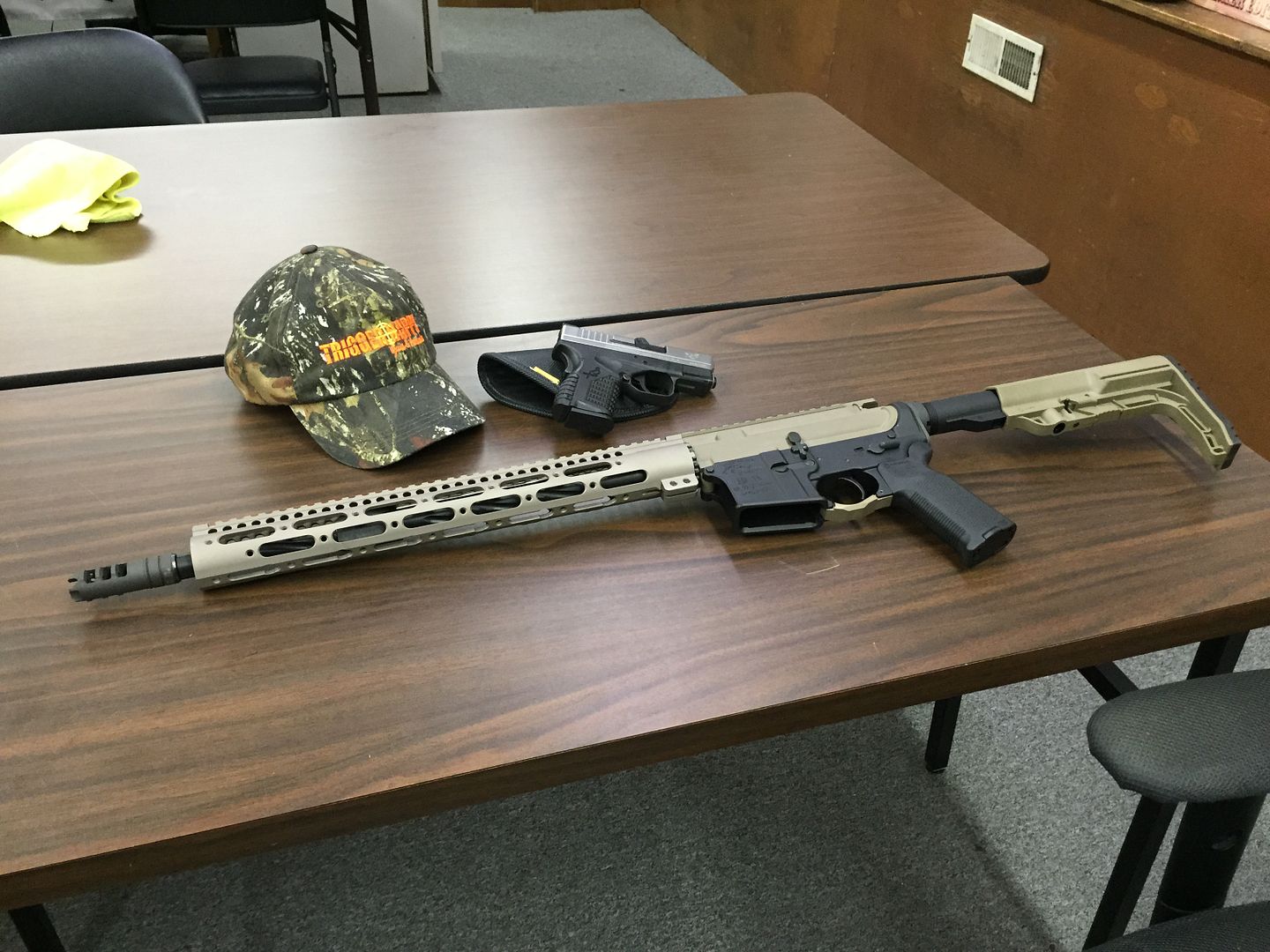 Range report?
Not much to report, I took it out back in May, I think and got this grouping at 25yd with an Aimpoint Pro. /shrug/
100yd groupings were all over the place and I don't think I walked out to take a photo.
The reason I haven't had more range time with this one is lack of ammo.
But, I should be having some arrive today - 200rd from PSA.
I'd like to get a scope for it before I head back out to the range, maybe after the holidays.