Well its a VLTOR AR stock adapter, with a Spikes Tactical take off M4 stock, in those pictures.
I did some more work to the rifle in the last few weeks, its only a starter to this type of AK, I want to upgrade to an Arsenal 74 in the near future.
Here in the last few weeks I've gotten industrious and filled in the numbers on the rear sight, fitted a non-ribbed receiver cover and and temporarily installed a Magpul MOE stock.
Heres the paint work on the rear sight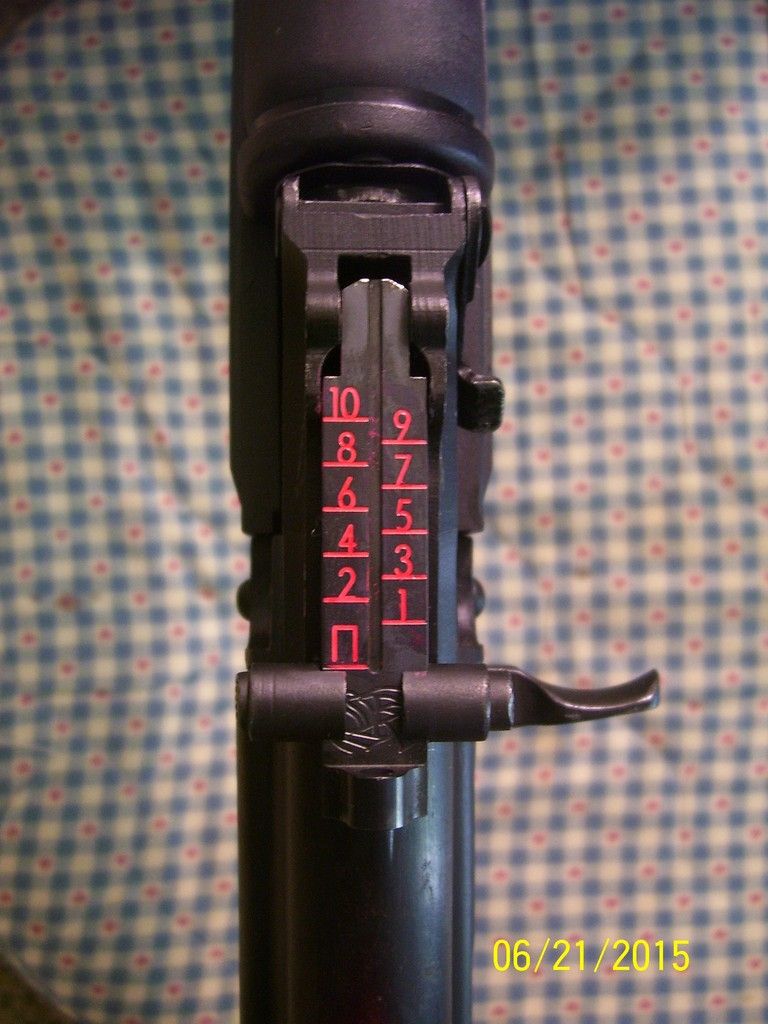 and the over all look at the moment
The mags are also new, Bulgarian Plum 30 rounders