I've had the Trangia type alcohol stove, like a brass can with a screw top. The Swedish army uses them. Some companies make them in stainless. You can get various stands and whole cooksets for them. I never had serious need, just short over nights on the AT, so alcohol was fine.
Not as hot as white gas, but hotter than solid tabs. Lightweight, nice and simple, just unscrew the top and light. You can get adjusters (shown here) to regulate the size of the flame; they help your fuel last longer. They just slip over the top and swivel.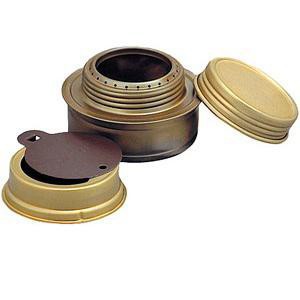 Just Google trangia stove and images to see the loads of stuff avaiable.